Sign up before June 30 and you'll automatically be entered into a drawing for a special prize.
Join or Renew at any membership level and you will be entered into a raffle for a $50 gift card. One winner will be announced.
Join, Renew or Upgrade
 to a Patron Membership and you will be entered into a drawing for a hanging flower basket (that were pre-ordered for the Westgate Home and Garden Tour).
 Two winners will be announced. 
Patron level members will receive a WNA yard sign which you may display and featured logo or name recognition on the WNA website.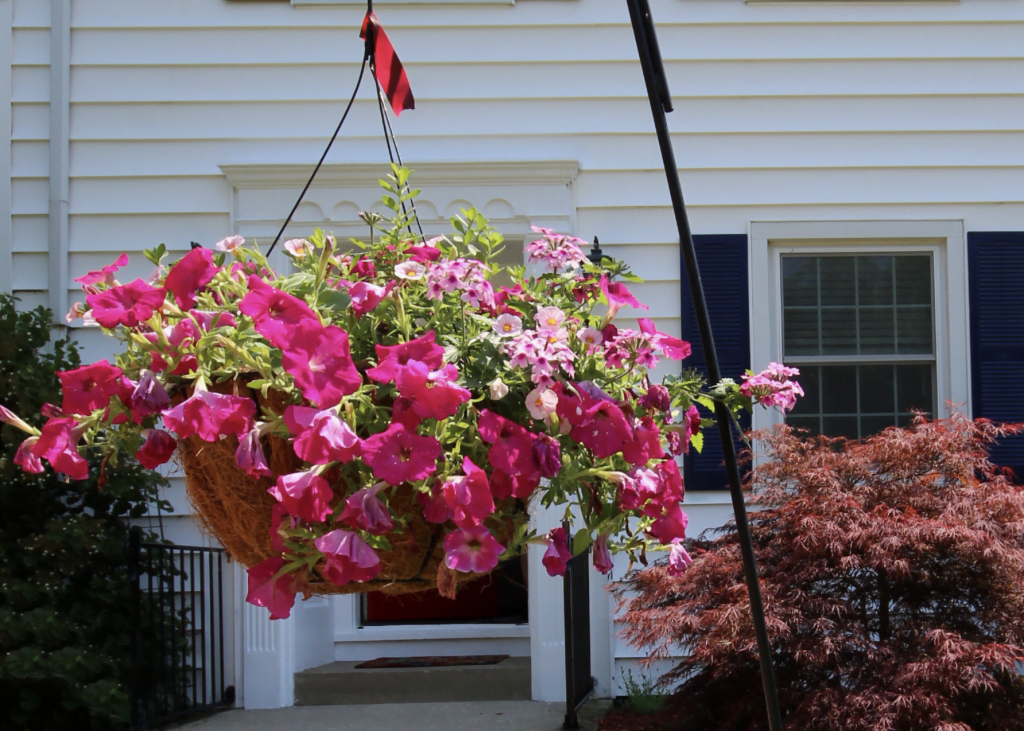 WHY JOIN THE WESTGATE NEIGHBORS ASSOCIATION?
To receive regularly emailed newsletters with neighborhood news of importance to our residents.
To show your support for the neighborhood.
To stay informed about what is going on in the community.
To be able to exercise voting rights at WNA membership meetings.
To be eligible to receive discounted entrance fees to the Columbus Zoo & Aquarium, Zoombezi Bay, and Wildlights!  NEW PERK THIS YEAR!
To meet people you would otherwise never know.
To be involved!
WESTGATE NEIGHBORS ASSOCIATION ACCOMPLISHMENTS
Neighborhood Identity Signage
Westgate Home & Garden Tour (This year would have been our 10 Year Anniversary!)
Mums & Mummies: A fall festival of mums and Halloween fun. We will celebrate our 8th year on October 11, 2020. The public is invited to join in this free event. 
Supporting neighborhood organizations such as Friends of Westgate Park and Westgate Farmers Market.
Installing multiple benches in Westgate Park and outdoor tables with seats at West Gate Lodge.

Scheduling food trucks on the grounds of West Gate Lodge.

Creating and publishing Celebrating Westgate.
Working with city government for issues directly affecting life on the Hilltop.
Additional information can be found on the About WNA page.
If you have previously joined as a Business Membership, consider an upgrade to a Patron Membership. You'll receive a WNA yard sign to display and a featured logo or name on our website.
As you make your member selection below, you will have the opportunity to select from two additional options:
Donate $2 to Friends of Westgate Park (FoWP). The Westgate Neighbors Association will match your donation – for a total of $4 to FoWP.
Donate an additional $10, $25 or $50 to WNA. This year's budget has been greatly impacted by the cancellation of the 10th Annual Westgate Home & Garden Tour. The 2021 Westgate Neighbors Scholarship ($500) is directly funded through income from the previous years' attendance fees. Without these proceeds, our ability to effect neighborhood improvements – that we all may enjoy – has also been compromised. The WNA Membership Committee thanks you for this consideration.
Please note: In the process of signing up, there is no distinction between "Join" or "Renew". Please provide all requested information asked for – regardless of whether you think we have it or not. You can also use this as an opportunity to update your contact information such as phone number or email address. Thank you!