More Hilltop Organizations
Westgate Park
The organization's purpose is to combat community deterioration by beautifying Westgate Park, a public park operated by the City of Columbus, Ohio. This public charitable purpose is achieved by raising money and soliciting volunteers to maintain and improve the park's condition, and to educate the public about the park and its maintenance. Visit their website at Friends of Westgate Park.
Friends of Westgate Park Website
Friends of Westgate Park Facebook Page
Columbus Recreation and Parks – Westgate Park webpage
Westgate Community Recreation Center
Columbus Westside Running Club
The CWRC is a FREE Running & Walking club on Columbus, Ohio's west-side with weekly group runs and running events. All events are self-paced, so no one is too fast or too slow! Join the conversation at https://www.facebook.com/groups/ColumbusWestsideRunningClub/
Summer Jam West​

Summer Jam West is a grassroots arts and music organization on the Hilltop. Their goal is to bring family, friends and neighbors together, and to raise awareness on environmental and humanitarian concerns through art.  www.summerjamwest.org 
Highland West Civic Association

Diversity has always been a way of life for the Highland West Civic Association, fully embraced by its residents and adding depth and the promise of great potential for our community.
Westgate Farmers Market

The Westgate Neighbors Association is a major sponsor and proud supporter of the Westgate Farmers Market. Visit their website for 2020 dates and more details..
Friends of the Hilltop

Their mission is to create a sense of well-being through environmental improvement, maintenance, and management, thus creating ownership and empowerment in the Greater Hilltop Area
Official Westgate Blockwatch

Blockwatch for the Westgate neighborhood.   
Join the Blockwatch on Facebook!
Hilltop Business Association
The Greater Hilltop Area Commission
Hilltop Historical Society
Friends Of Camp Chase Trail & The Camp Chase Trail Hilltop Action Team
Greater Hilltop Area Shalom Zone​
Hilltop Kiwanis
Area Social Groups
Westgate Park is a a 46.3 acre city park situated in the center of the Westgate neighborhood featuring:
Fishing Pond

Rain Garden

Recreation Center
Closed Shelterhouse*
Open Shelterhouse
Playground
Picnic areas
Walking trail
Wooded area
Athletic fields & courts for tennis, basketball, baseball, soccer, football, etc.
*For more information, including rental information for both the Open and Closed Shelterhouse and the Friends group, please see the City of Columbus Department of Recreation and Parks.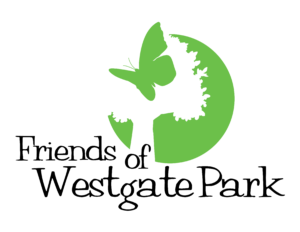 Friends of Westgate Park hosts monthly planting and cleanup events which provide many opportunities for volunteers!  We work with Columbus Recreation and Parks to keep Westgate Park a point of pride for the neighborhood and all those who use it every day. Come join us anytime!
Friends of Westgate Park meets every third Wednesday of the month at 6:30 p.m. at the   Westgate Park Community Recreation Center. Everyone is welcome to attend.
For more information, please contact us:
Friends of Westgate Park,
P.O. Box 44433, Columbus, OH 43204
Facebook: Friends of Westgate Park